Building our Future
Dear Turkish Cypriot fellow citizens,
Please help us by reading through the issues presented below and please vote on them. The issues / ideas are related to our Famagusta, our mutual home city, and most of them come from Greek Cypriots.
Our purpose is to learn from each other. You are encouraged to vote (anonymously) on this page. Only with your participation will it become possible to gauge the dynamics of each issue. You an also submit your own topic, to be uploaded on the site.

Some issues presented are critical, such as the distancing of young people from the Famagusta district. Some will have a permanent positive impact on all our lives, if we provide for them now.
I wish that this web page will be used as the beginning of co-operation between all the citizens and inhabitants of the Famagusta district. A first reading of the issues below should be enough to convince that there is much to begained in the town of Famagusta, by both Greek and Turkish Cypriot people, should they begin structured cooperation.
Thank you.
Attracting the Young.
It is a fact that GC youth are distancing themselves from Famagusta. This is a natural consequence of building one's life in other cities. Looking at Famagusta, young persons today does not see many opportunities, or much of a role for themselves.
We must formulate specific policy on this issue. The work to be done must be based on scientific study and research to be effective.
Thanks: Gina Mylonas.
Do you agree that strategy must immediately be instituted between GC and TC to attract our young to their city?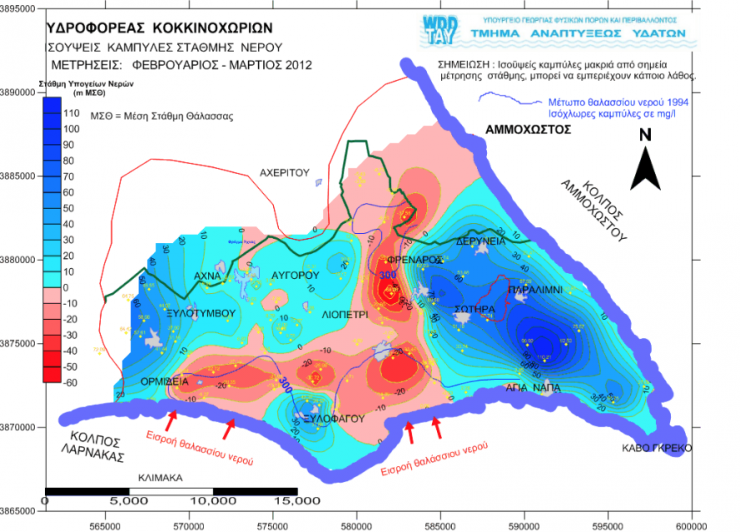 Securing the Famagusta Water Table
Over-pumping from the Kokkinohoria water Table, which extends into Famagusta, has already created a serious problem. Over a period of years, seawater incursion has increased. Famagusta, with tens of thousands of population soon to be restored, has incurred damage.
We should co-operate more effectively at Mayor level, including both constitutionally established Famagusta Municipalities (the same as Nicosia).
Do you consider that the GC Famagusta Municipality should play an important part and mediate with the Turkish Cypriot Municipality, in the protection of our common water table?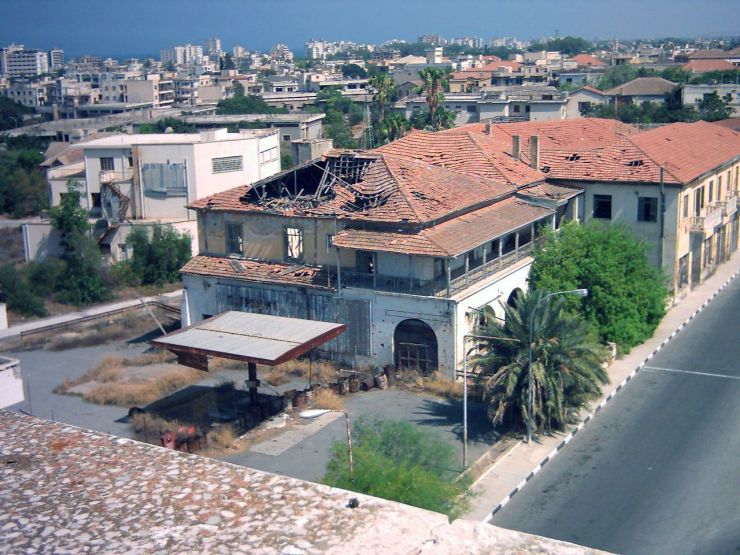 Rebuilding and Resettlement
The actions being taken officially are generally not transmitted to Famagustians, who are often left without information or participation despite the fact that, when given the chance, they participate actively.

We should establish an official Planning Body within the Municipality (currently lacking), which will have substantial responsibility to all the citizens and will co-operate with the official authorities.
Should the rebuilding of Famagusta be under the control of the Famagusta Municipality or not?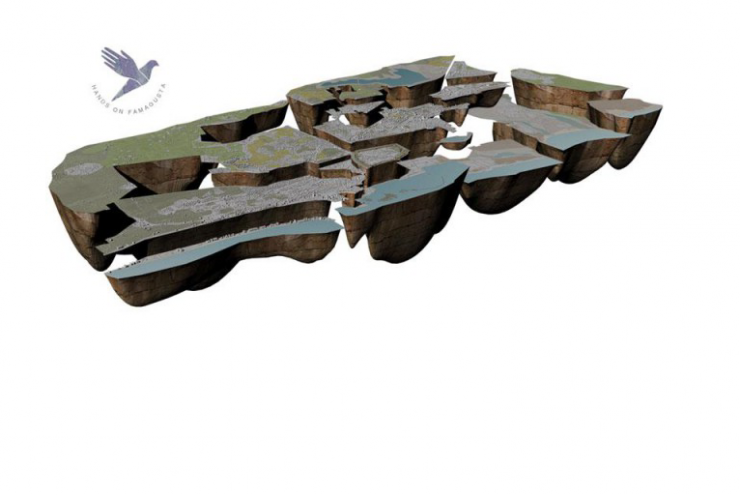 Famagusta or Varosha?
Keeping in mind that upon a solution GC will to an extent be returning to all parts of the city, do we choose to plan a city for everyone in joint action with the Turkish Cypriots, or do we choose to plan only for the part of the city to be returned under Greek Cypriot administration?

We should plan for the entire city, together with the Turkish Cypriots and their Municipal Authorities, in an environment of trust and common commitment to the welfare of the entire City and all its inhabitants.
Thanks: Pavlos Hadjidemetriou
How important do you consider co-operation with the Greek Cypriots to be?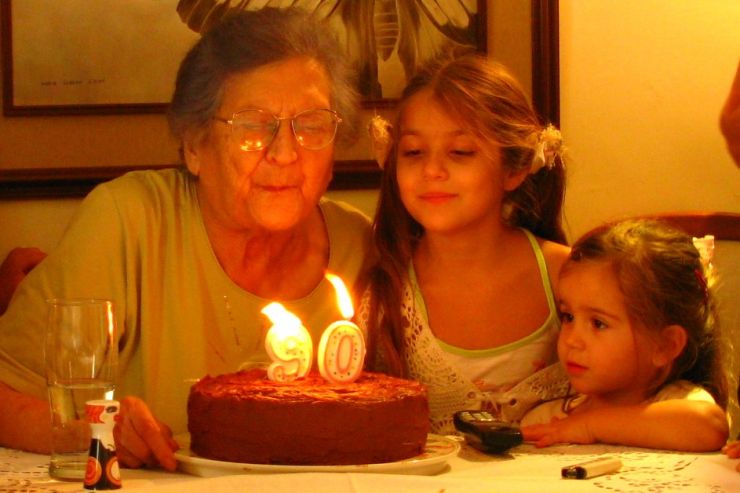 An Embracing City.
Famagusta has always played a pioneering role in supporting the weak, the aged and the impoverished. Do you feel that we stand ready right now to support the needs of those who have raised us? Do we clearly aim towards a city which will place the weak under its care - yes, or no?
We should apply ourselves responsibly to this task, and present a core social contract, to be studied collectively and scientifically, with the Municipality playing a central role.
Thanks: Flora Alexandrou
Do we want a city which will provide dignity for all, regardless of nationality, ethnicity or race?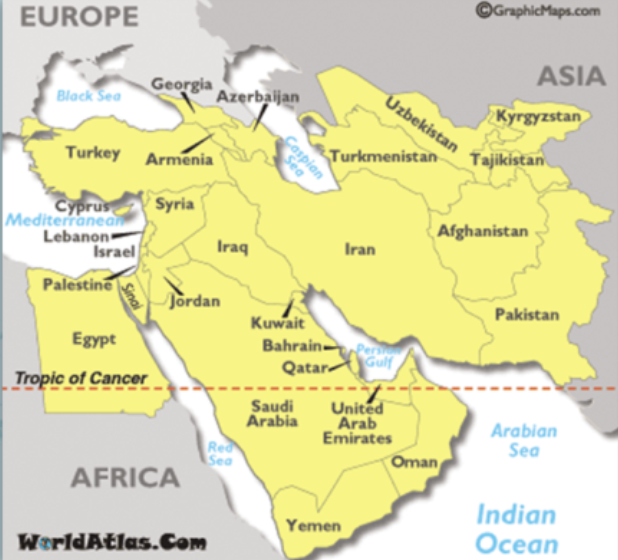 Crossroads of Civilisations, or two Cypriot suburbs side by side?
The unique history of the city, its location and its diverse population provide a unique opportunity to make Famagusta once more a new destination for the greater region. This, however, can only be done if we view the city and the suburbs as a contiguous whole.

We should study the particular characteristics of our diverse population and culture, analyse our comparative advantages and plan our financial future.
Which do we prefer, a crossroads of civilisations, or a Greek Cypriot suburb next to a Turkish Cypriot suburb?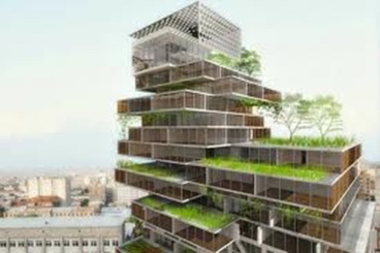 Life and Work.
Contemporary living conditions destroy the unique bonds of family. Working hours are long, and parents are absent from the house. In our absence, children suddenly grow up and leave. We have a unique opportunity to take our fate in our own hands, and create a dignified and enviable life, paradigm for the whole world.
All of us who are troubled by these considerations, owe it to ourselves and to our children to provide for a new way of life where living and working spaces are close together, and examine factors which can contribute to achieving this.
How close do you wish to be with your family?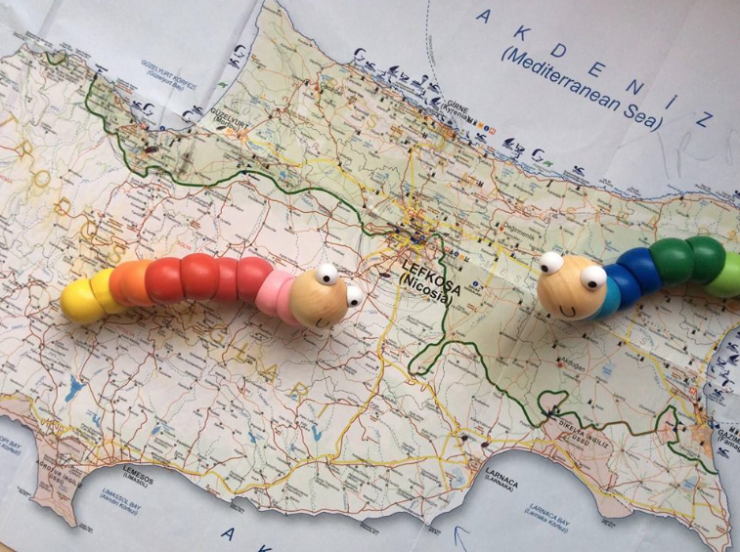 What is your attitude towards the Greek Cypriots?
Co-operation with the other community is the only way forward towards a lasting and permanent peace on the island. Only united can we succeed. Are we equipped for this? Are we prepared?
We should study the views of Famagustians without prejudice and with respect for everyone's fears. There already exist studies which can be utilised, and useful conclusions ready for application.
What are your feelings towards the Greek Cypriots?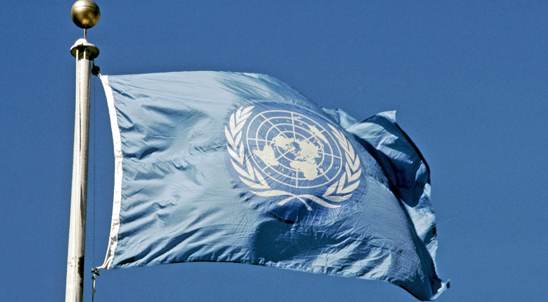 Security Council Resolutions 550 (1984) and 789 (1992).
Security Council Resolution 550 provides for the transfer of Varosha to the United Nations. Resolution 789 provides for an additional series of Confidence Building Measures.
We should demand the implementation of these Resolutions, with the aim of bringing the area under United Nations control, which will greatly facilitate the work of preparing the City before its return. This requires unity and solidarity among all of us.
Thanks: Nicolas Karageorgis, Miranda Panayidou.
Do you believe that, under UN control, the fenced-off area can begin to be prepared by its inhabitants?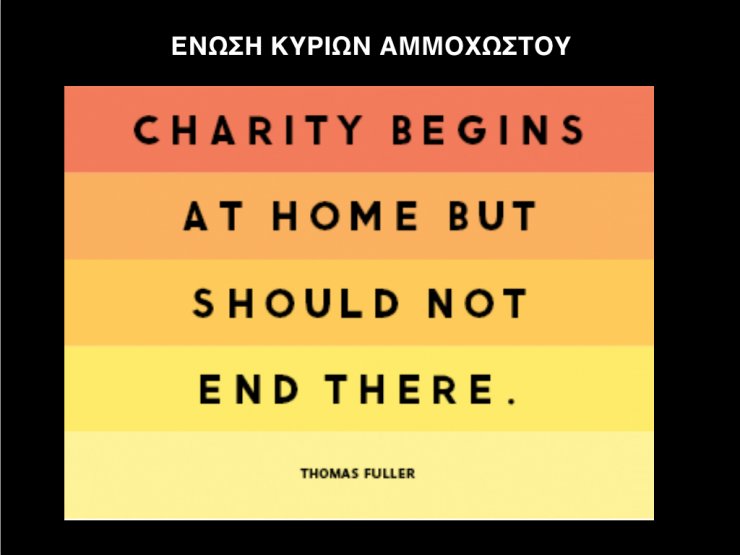 Famagusta Ladies' Association.
The women of Famagusta always contributed everything they could to good causes. The Famagusta Ladies' Association included the Salvation Army and the Red Cross. The women of Famagusta set a high standard for the image of Cypriot women, with social participation and dynamic progress. However, after 1974 they have been scattered.

We should reconstitute these organisations, actively supporting our young Famagustian women, so as to regain the capability to contribute socially. Our main purpose: to bring beauty, care and love into our relationships.
Thanks: Nicolas D. Afxendiou.
Famagustian women: would you be interested in taking part in the reconstitution of the Famagusta Ladies' Association, the Salvation Army and the Red Cross?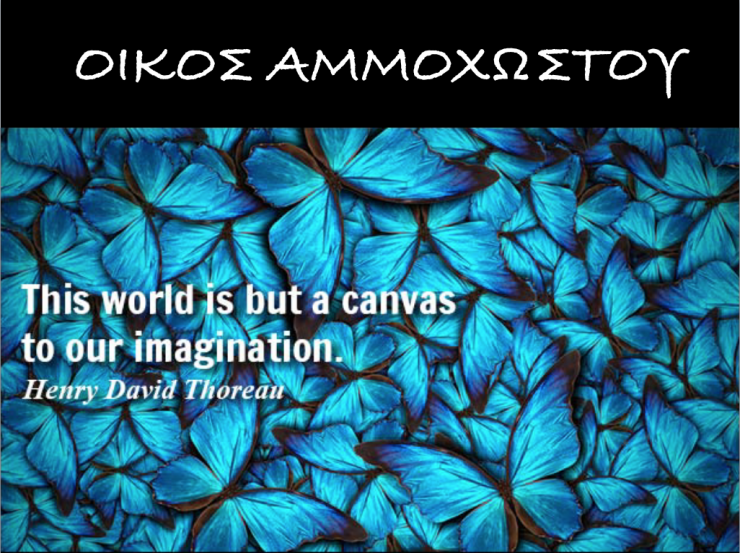 FAMAGUSTA HOUSE
Famagustian artists and athletes had always been a point of reference for the tradition and culture of Famagusta, and of the whole of Cyprus. They are today scattered, unknown and unutilised by their own city, which no longer seems to have any contact with them.

We should create a common point of reference, through which everyone can present their work and utilise their own presence, highlighting the value of their origin.
Thanks: Nicolas D. Afxendiou.
Do you consider that there is room for improvement of the support provided by the Municipality to artists and athletes?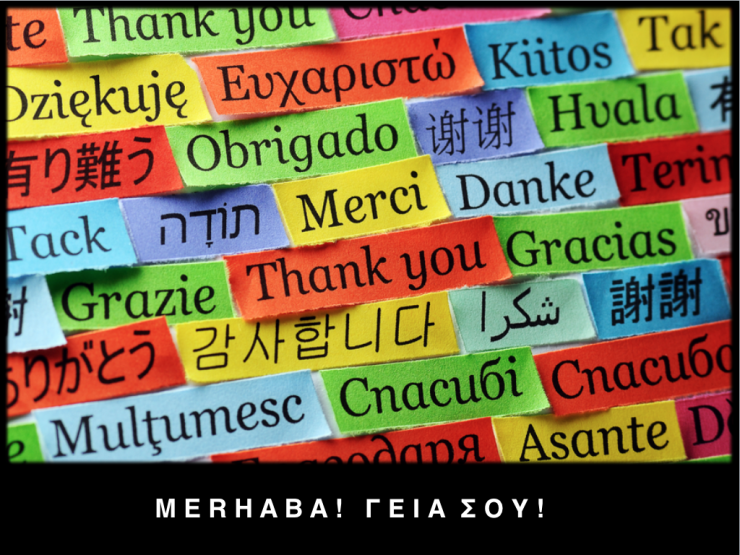 Merhaba! Γειά Σου!
Lack of knowledge of the other community's language is hindering efforts to improve relations between the communities.

We should jointly institute instruction in both languages on a voluntary basis.


Thanks: Nicolas D. Afxendiou.
Do you wish that your children would learn both languages?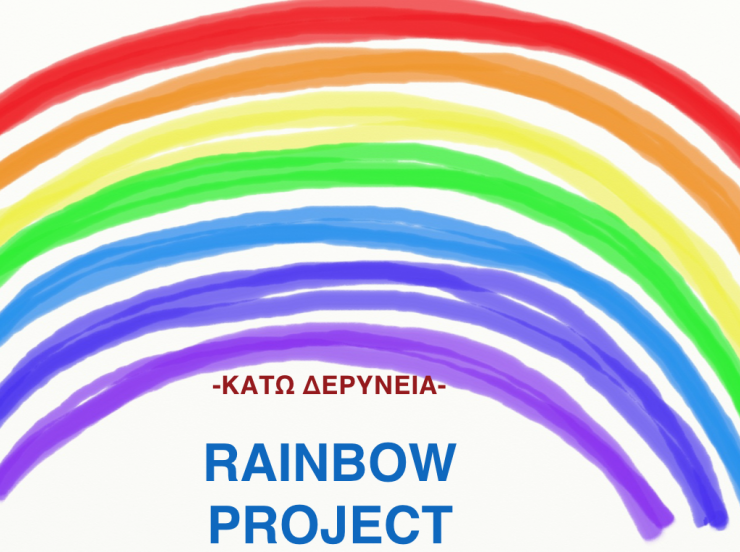 The Peace Village
With the opening of the Dherynia road, we will be passing through our small ruined village, Kato Dherynia. Of no military importance, its condition is a source of distress. What can we all do about this together?
We can ask that each house be adopted by one of the 193 member countries of the UN, to be repaired and leased to non-governmental organisations, to create an environment rich in creative activities, among other things. This would bring diplomatic benefits to all, as it is in agreement with UN Security Council Resolutions 550 and 789.
If this area was placed under UN control and your house was among those to be repaired - albeit to a very basic extent - how would you feel about it being used by others, at the discretion of the UN which will be responsible for the area?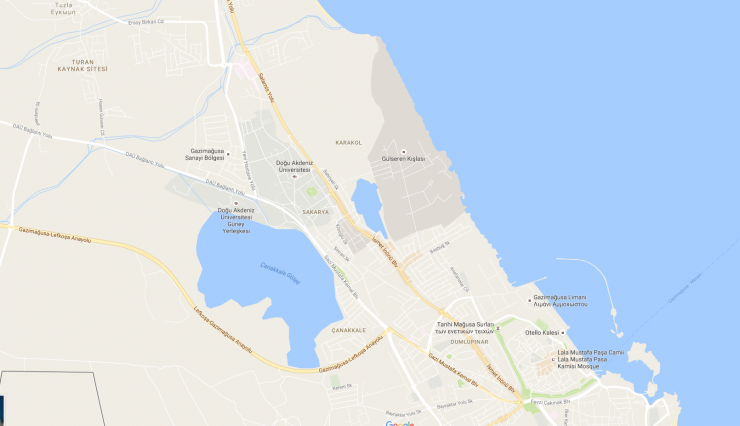 Unified Town Plan
The Turkish Cypriot Famagusta Municipality does not yet have a town plan, the lack of which allows chaotic development and creates a compromised tomorrow, especially for those who will return to areas outside the fenced-off section. The lack of a Municipal Town Planning Authority leaves GC without a partner with whom we could plan together.
We should accept help from the Greek Cypriots with the experience they possess, having already solved exactly the same problem of moving to a regime of Planning Authorities, so that the Turkish Cypriot Famagusta Municipality can transfer to a modern state of affairs on town planning. Town planners in both communities can contribute to a joint plan for a town which will be pleasant and beautiful for all.
Thanks: Famagusta - Rebuilding and Revival.
How long do you think it will take the Turkish Cypriots to acquire the organisational structure which will allow for joint planning?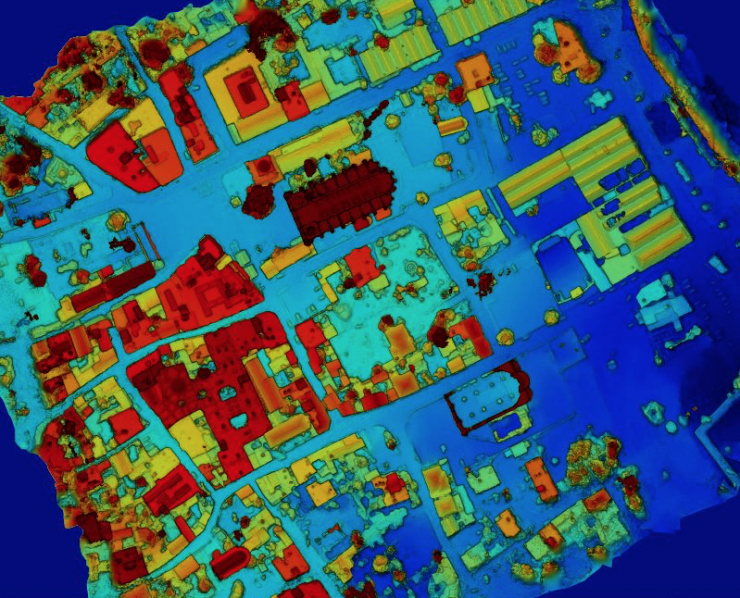 Drone Central!
Mapping the city for scientific study has not proceeded at all, in part because of the bad impression our ransacked properties would make on any outside observer. How can we help the researchers?
The use of drones avoids bad impressions, and can enable the production of a high-resolution three-dimensional impression, of plan views with centimetre precision, of environmental studies, and of the design of the city of tomorrow, today! Volunteers could map the entire city in one month.
Is there a substantial reason why a local superpower, which claims to be seeking peace, should refuse this?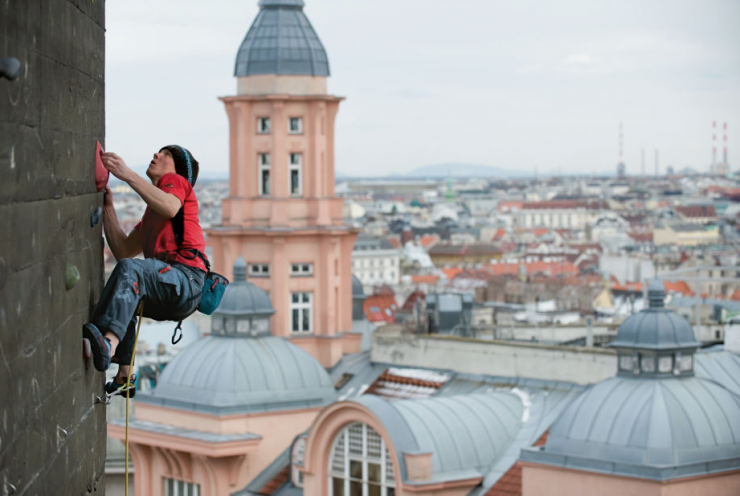 Touching the City
The perimeter of the fenced-off city is considered a sensitive area. There are military personnel at some positions, and in others only barrels which kill the view. How can we begin to connect psychologically and emotionally to our city, building up our stamina and attracting interest?

The entire area around the fenced-off city should receive particular attention. Parks, landscaping, allowing photography, adjacent building facades to be used for recreational climbing, youth, visitors, publicity.
Do you think this publicity, and the contact we seek to have with our city, would compromise our negotiating position?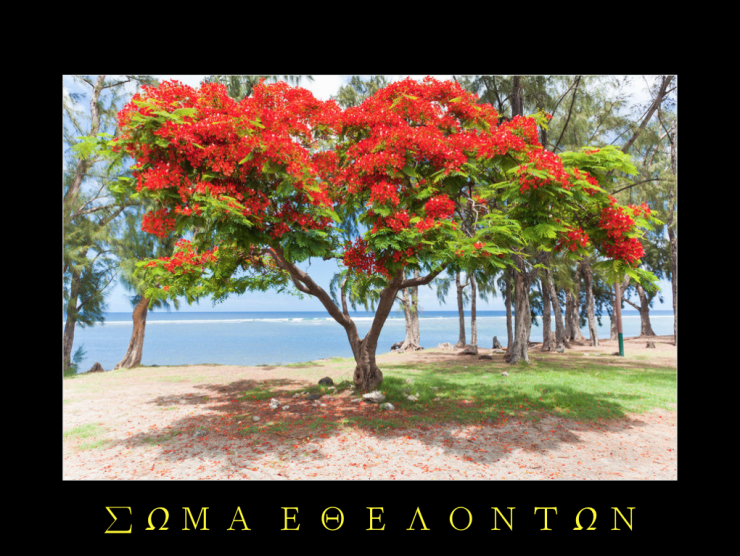 Volunteer Corps
The Famagusta Municipality has a large series of tasks and priorities to address. The existing official structure appears to be insufficient. If the Famagusta Municipallity does not enjoy substantial and methodical support of its initiatives by the citizens, many of these will remain on paper.
We should co-ordinate our activities, and share out the tasks. The creation of a volunteer corps will allow recruitment of our City's potential which is already contributing, and allow substantial support of the initiatives which will emerge.
Thanks: Elsie Chissios.
Would a Volunteer Corps, intended to co-ordinate and support the initiatives developed by the Municipality, be a good idea?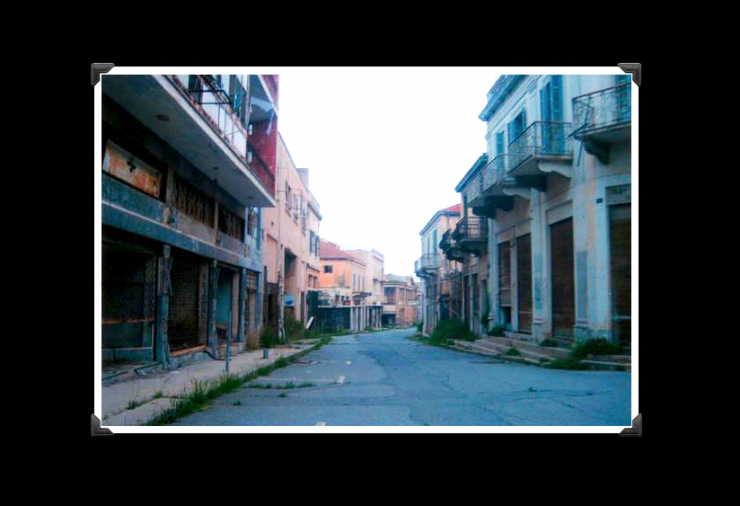 What about our houses?
Our houses are the home of all our memories. They are precious keepsakes. But they have been ravaged by time. What will happen? Will we demolish them?
I have dealt professionally with the protection of such buildings. I live in the building from the 1960' and work in a building from the 1900's, which we have restored ourselves. I love them for their reasonable dimensions, their superior lighting and ventilation, and the feelings they evoke. By restoring them, we save costs, we reduce damage to the environment and we preserve the memories of Famagustians and displaced Cypriots in general.
You return to your house. It shows the ravages of time, but still stands. It may be somewhat small, but it's dignified and economic to use. What would you do?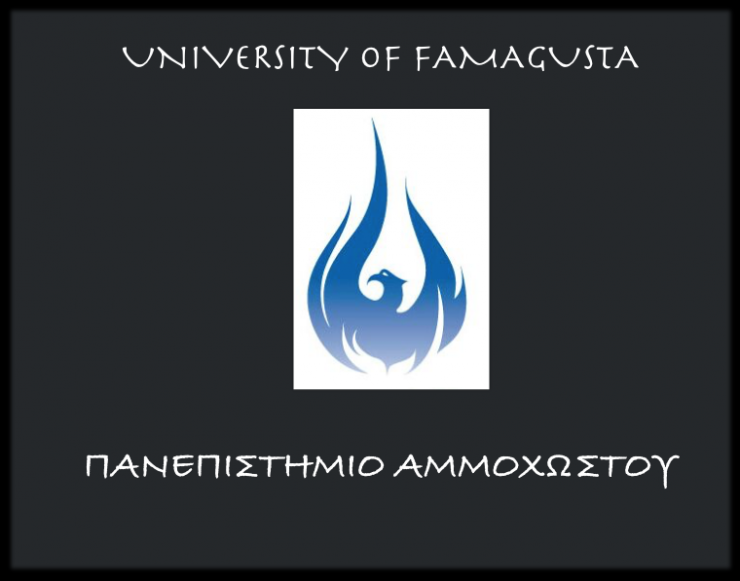 Famagusta University
Can a city like Famagusta not possess a University?
We should create the University of Famagusta. It will be a fountain of knowedge and youth. Specialising in areas which will be required for the rebuilding of Famagusta, with a research sector innovating in the management of water resources (the second Cyprus issue), in agricultural development, in recycling and re-use of buildings, in ecological design, and in advanced sectors which will be of benefit to Cyprus and to the world. With contribution to the administration of the unique ecosystem which our city has acquired, a ready-made green city in which we can innovate together.
How important do you think it is for a university to exist in Famagusta?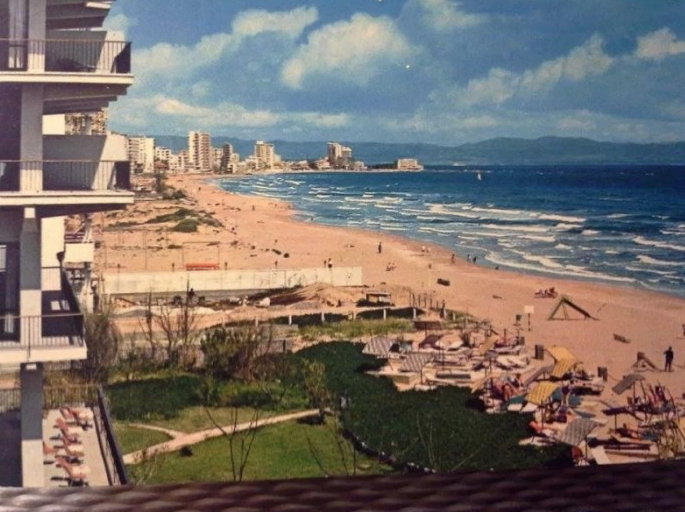 The Day After...

We enter our house for the first time after many years. We decide to restore it, and we wish to begin immediately. Planning Permission and Building Permission are required. On the basis of which town plan will we obtain Planning Permission? On the basis of which regulations will the electrical and other technical plans be approved?


We should - for our timely resettlement - produce a Town Plan. We should also formulate the relevant building rules looking towards the 21st Century, and taking into consideration European and other incentives.
When do you think would be the right moment for us as a society to formulate such a plan?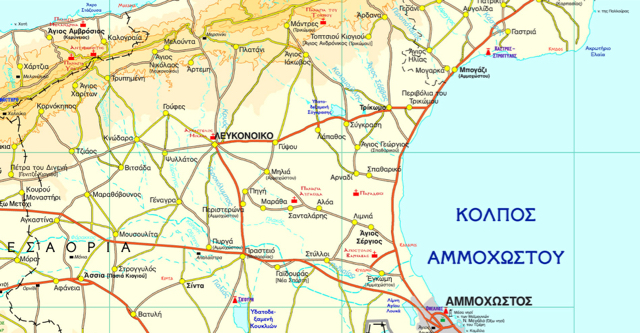 Sınırüstü? Synkrasi!
The names of the villages have been changed, and people there know them by these names. The confusion and distress many of us feel when travelling in Mesaoria, Karpasia and in the Famagusta district in general, is partly caused by the lack of signposting of the villages.
We should demand that the villages be properly signposed, also with the name we know them by. It costs nothing and would facilitate the process of return.
Do you see a reason why this should not be done?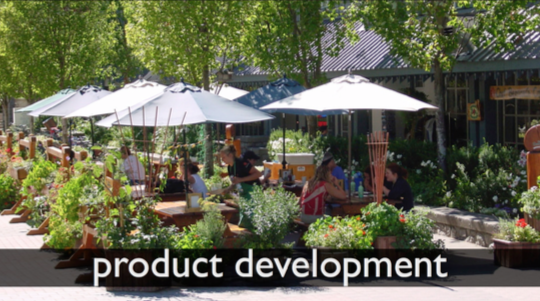 Famagusta tourism.
Why should someone come to visit Famagusta and the district? For the social phenomenon of peaceful coexistence? For the ancient cities? For the unique approach to ecology? Crystal clear water? A friendly smile and a warm look?
We should frame our views collectively and scientifically, in order to crystallise the directions we wish to take. By means of planning regulations and incentives, we will be able to implement green development of our tourist product.
Thanks: Chrystalleni Sozou.
What do you believe would be the primary reason for a tourist to visit us?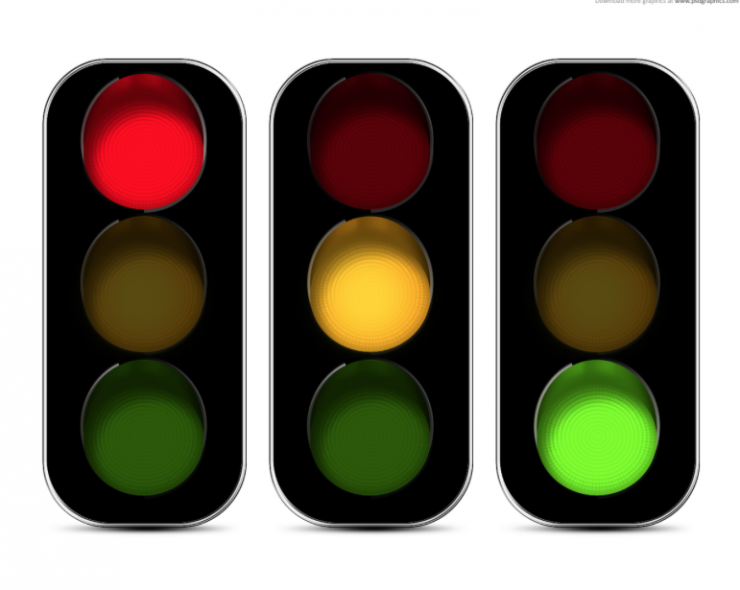 Negotiations: do we wait, or do we proceed?
While we wish that the negotiations and the referendum reach a positive conclusion, what should we, as displaced Famagustans, do in the meantime?
We should co-operate with the aim to return and once again make our city a model of culture, progress and welfare for all.
Thanks: Chris Anastasiou.
In the midst of negotiations, how would you wish your Mayor to contribute?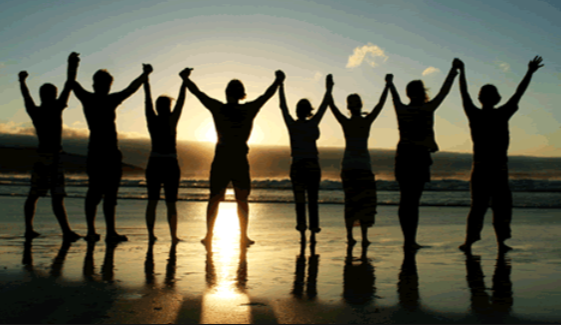 Unity. A problem - and an opportunity!
Plurality of opinion is valid and desirable. It promotes dialogue and synthesis of opinion. But at the same time, it creates tension and division among politicians and citizens.

Ws should reach, without delay, a common consensus which would unify us. By adhering to it, we will be able to act responsibly and in co-ordination, sharing information and organising common events. Each of us should preserve the quality of our joint effort.

Thanks: Areti, Elsie Constantinides - Tsissios.
Which do you think is our common denominator?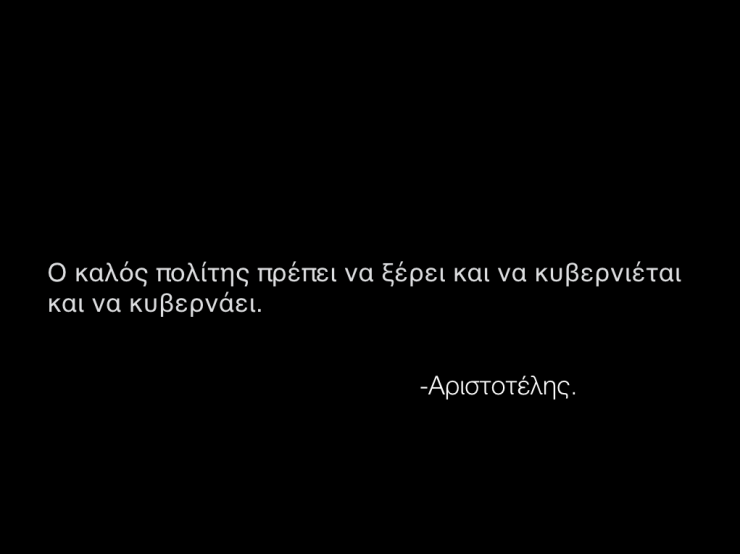 Federal Culture.
Qualitatively uniform development of the Famagusta district, from Salamis to Dherynia, will secure peace and welfare for all the area's inhabitants, unless this goal is not sought systematically.
We should concentrate on the production of policies and actions which contribute to the cultivation of federal culture and of a unified view of of the city. By nature multi-faceted and intersecting, these considerations require a common outlook. It is necessary to codify them jointly, and to also jointly uprgrade and annually review them.
Thanks: Tatiana Tsiettis.
Do you believe in the cultivation of federal culture?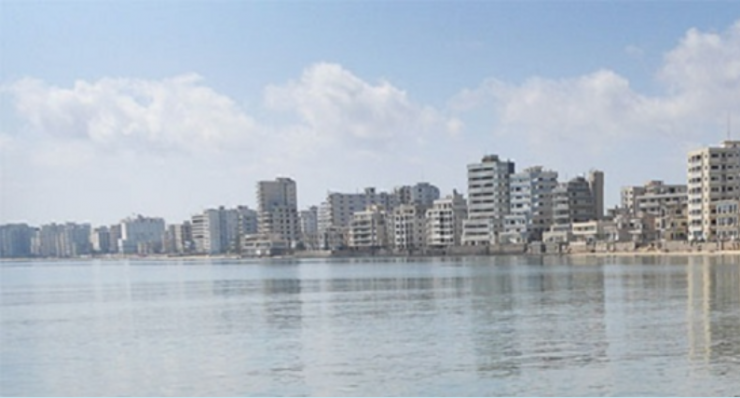 Our seafront...
Our memories and the character of the Famagusta seafront as we have known it are in opposition to contemporary views concerning the protection of our seafront, the creation of public spaces on the seafront and the contact of the city with the sea. There are many buildings, they are closely spaced and there is not sufficient access for the public.
We should secure modern procedures and regulations to govern our new buildings. The existing buildings should be evaluated, and if they have become corroded and their restoration is impossible, then by planning regulations and incentives, the unification of plots should be sought, so that taller buildings with a much smaller footprint could be built. Part of the land should be yielded for public use. An artificial reef consisting of old buildings in the problematic area of Ippocratoys Street will attract sand.
Thanks: Edward Pacey
What do you think we should do about our seafront?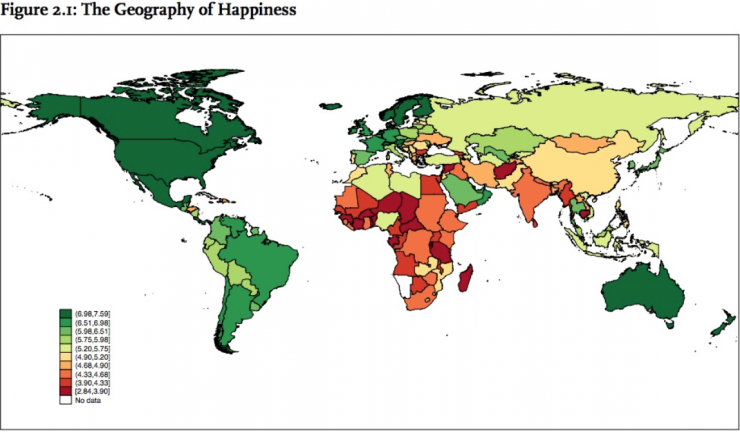 Famagustian Diaspora.
Thousands of Famagustians are living in other countries and wish to return. The oldest (over 60) cannot bear the greatest burdens. The younger, who will bear them, do not have the same ties to our home town.
We should create in each of our citizens a sense of ownership of ideas and achievements. To publicise every success, however slight. To utilise volunteers, creating networks in the main countries, in order to study our human potential and plan a future together, using technology to manage this communication.
Thanks: Kika Tryfonos Dorotheou.
Do you consider the return of the Diaspora to our Famagusta to be important?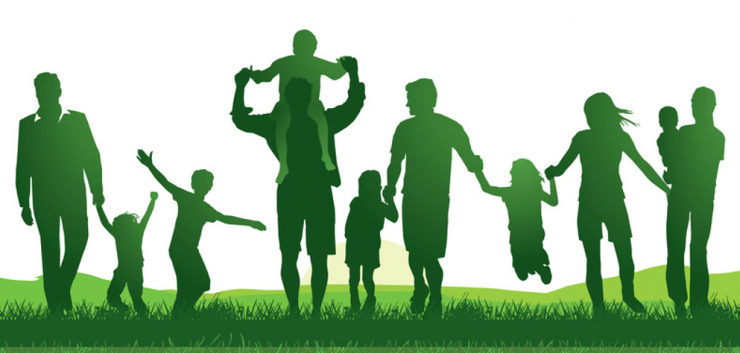 Social Cohabitation in the Non-fenced-off area.
How do we manage the human capital of the city? How do we secure social cohesion at neighbourhood level? Will differences in education and income levels create problems? In culture? Should we live together or separately? What should we do?
We should study successful countries, create a common outlook on the framework of issues which will emerge, and draw up policy. The basis of this work should be scientific social studies, naturaly with the contribution of the communities concerned.
Thanks: Pavlos Hadjidemetriou.
Do we need to study the social aspect of cohabitation in the non-fenced-off area professionally?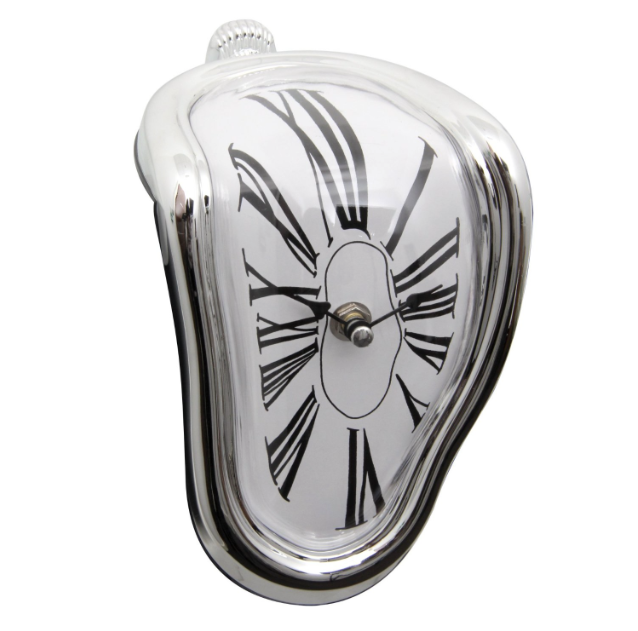 All-conquering Time.
Time passes more quickly for those who have raised us, our senior citizens. The five years which are the minimum required for re-settlement are a long time for them. Their incomes are lower. How do we gain time and money for these people?
We sould first of all recognise the above needs and embrace them. Planning and infrastructure work should be accelerated. Tax incentives should be granted for residents, researchers and contractors so that the expenses of accelerated work are moderated. Strong tender, poversight and co-ordination procedures will yield speed, savings and avoidance of profiteering.
Thanks: Eleni Charalambous-Tranter.
Should we ask the State and Famagusta Municipality for tax incentives or similar facilities, especially for senior citizens who are in need?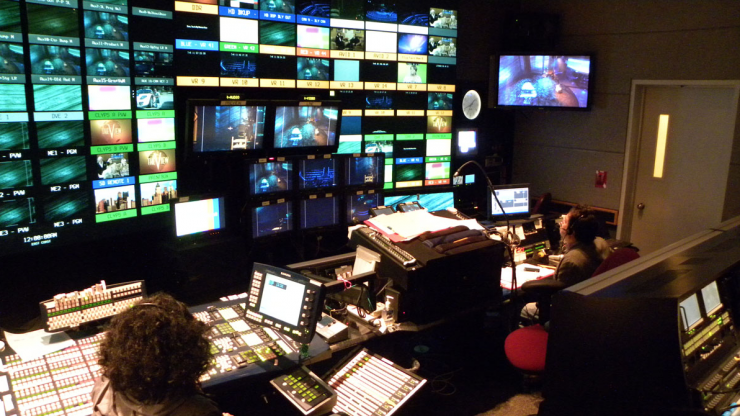 Radio Famagusta
The issues and needs of our district from Apostolos Andreas to the Famagusta are multiple, and concern people who speak different languages. Information, educational and other programmes should reach our people, many of whom are not Internet-savvy.
The need for a radio station is obvious. In co-operation with the competent official authorities, coverage for the whole area should be examined, so that technical, ownership and legal issues be addressed in a viable proposal.
Thanks: Nicolas D. Afxendiou.
How do you believe such an undertaking could be financed?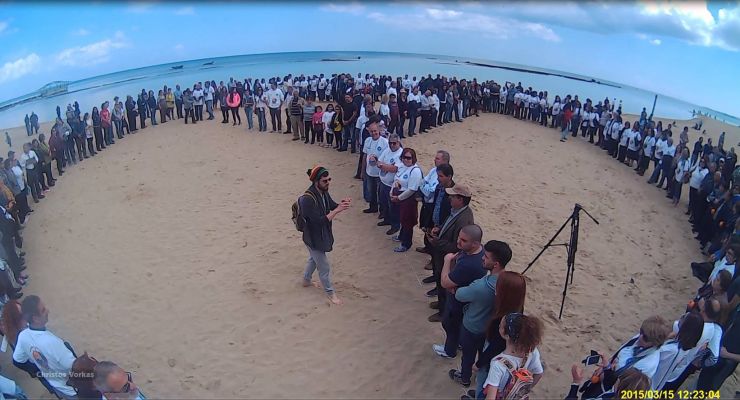 Citizens' Initiatives.
Our citizens are active in a great number of events, such as demonstrations demanding the opening of checkpoints, re-institution of former regular events (e.g. Orange Festival), reinstating church services, and also in other fields of action concering cultural heritage, peace culture, bicommunal events and much more.
We should include the Citizens' initiatives in the wider planning framework of the Famagusta Municipality.
Thanks: Initiative Groups
Is the contribution of the Municipality to your initiatives satisfactory?